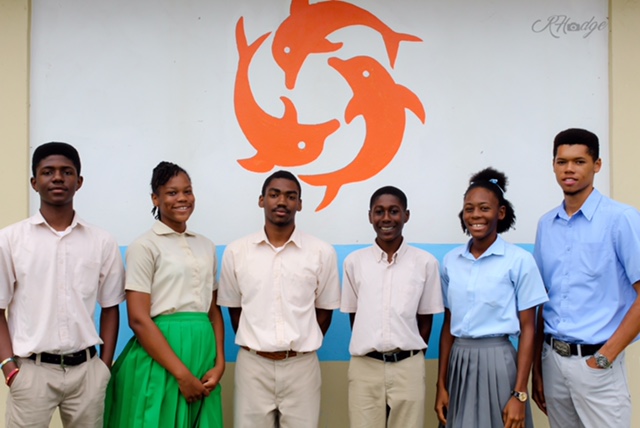 ---
Alysha Carty
At 14 years old Alysha Carty is evolving as a lover and practitioner of the Arts. She is the Malliouhana Junior Poetry Competition Winner of 2016, 2015 & 2012. As a result of these successes, she performed her poems at the prestigious Anguilla Lit Fest in 2015 and 2016 and has been featured in Anguilla Life Magazine and the Anguilla 50th Anniversary Magazine. Alysha wrote her first poem at 4 years old and says that her enjoyment of poetry comes from knowing that persons can relate to or understand what she is writing about.
The youngest Theatre Arts Winner of the Sunshine Theatre Company, Alysha achieved this coveted honour for her debut performance in "Somebody Help Me Please" in 2014. She is a member of STAGES Theatre Arts Group where she hopes to continue to hone her performance and acting skills. She was awarded Best Actor and Best Female Actor in a Male Role in the Company's production of the Lion King in late 2016.
As part of the Anguilla 50th Anniversary Celebrations in 2017, Alysha was the youngest of an ensemble cast in the production "Pepper in Dey Soup" which told to the story of the Anguilla Revolution. Alysha played multiple roles in this play to a sold out audience at each performance. Her maturity and commitment to the production were obvious.
In 2017, Alysha travelled to Carfiesta Xlll in Barbados as part of the STAGES Theatre Arts Group where she was one of the lead actors in their original production From Revolution to Gold.
A former member of Klassique Academy of Dance, Alysha is also a budding musician. Alysha plays a number of instruments steel pan, piano, saxophone and has also been teaching herself to play the bass guitar. Alysha also enjoys singing and is a member of her school choir where she has also performed as a soloist. Owing to her interest in music Alysha completed a Music Production and Engineering course at the Anguilla Music Academy as well as their Music Revolution Project where she wrote a number of original pieces.
Alysha plays tennis at Anguilla Tennis Academy and has been to the US Open and the Roger's Cup in Canada where she met greats like the double's champions, Bryan Twins, Nick Kyrgios and the world's number one Tennis Player, Novak D'jokavic. Owing to her performance in tennis, she has been selected to the Academy's – High Performance Players' Program.
Upon her entry into the ALHCS in 2015 Alysha joined the Anguilla Junior Debating Society. In 2016 Alysha and her teammate successfully made it to the finals where they earned 2nd place. Most recently Alysha became a member of the ALHCS's Debate Team and will represent Anguilla in the 2018 Leeward Island Debating Competition slated for March.
An Honour Roll Student Alysha has achieved number of academic awards in Primary School and has made the Deputy Principal's List at the ALHCS. She has also been awarded at the school's Annual Speech Night. She is an avid reader and loves travelling.
Alsyha never seems to stop!!!
---
Tahjique Connor
List of Achievements:
N.Y.P.D Debate 2017 3rd Place
N.Y.P.D Debate 2017 Impromptu Speech 3rd Place
N.Y.P.D Debate 2016 1st Place
Best Speaker N.Y.P.D Finals 2016
N.Y.P.D Debate 2016 Impromptu Speech 2nd Place
Certificate of Outstanding Performance for Participating in the 2017 Debate Series
Participation in the Optimist International District Oratorical Contest
A.L.H.C.S Certificate of Academic Excellence Awarded on 4th September 2017
---
Chadd Hodge
Chadd Hodge is a 17 year old, sixth form student, attending the Albena Lake Hodge Comprehensive school; he has been debating since his second year with the New Young Progressive Debaters club. During the 2014 final debating competition, his team emerged first place and he was awarded overall best speaker and best speaker of the night. In his spare time Chadd enjoys playing the piano, video games, programming, sailing and playing basketball. He has a keen interest in science, technology and engineering and spends many hours programming, exploring, building and developing electronic systems. Chadd has competed in a number of piano competitions from the age of six to nine years old and won first place at each competition. He continues to play and perform, whether for exams or in his leisure. Chadd aspires to study engineering at the university level, which will eventually lead him into a career into that field. He is very excited to be representing Anguilla in the 2018 debating competition, and will devote all of his efforts into helping his team leave victorious.
---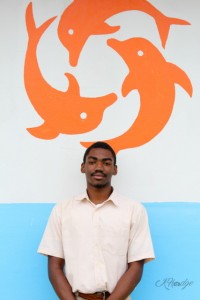 Edwin Kenneth
My name is Edwin Kenneth Sutton and I am sixteen years old. I am originally from East Hartford, Connecticut; but I migrated to Anguilla after the death of my mother late in 2012. In my few years of being in the Caribbean I have done many things, gained and lost many traits. Some of my unacknowledged but still very essential learnings were how to speak "fluently" in the Anguillian Creole, learning to run, and then using that very skill to escape from the ever present Sun.
My more widely known or if you might say official achievements are becoming the Valedictorian of the Morris Vanterpool Primary School in my first year of attendance. As well as in my high school life I was an active member of the NYPD debating club and upon my exit I was awarded the Fair play award (male) and the third place impromptu award both in 2015.
In the future I aspire to be a private pilot in my free time and as a career I aim to become a nuclear physicist in the renewable energy field. Thanks for reading.
---
T'arah T. A. Nile
T'arah T. A. Niles is an nineteen year old whose passions include education, sports and spoken word poetry. Currently she serves as the Student Representative on her school's Board of Governors and is the Valedictorian and Most Outstanding student of her school's 2016 graduating class.
She recently sat eleven CSEC subjects in the May/June 2016 examinations, achieving 5 grade ones, 5 grade two's and one grade three. She is now in Sixth Form pursuing an Associates Degree in History.
T'arah is lover of the Arts. She is the recipient of the recent 2016 Anguilla National Youth Award in the Performing Arts and Literary Arts categories and is a well-known spoken word poet in Anguilla.

Not only is she a lover of the Arts, but T'arah also loves the athletic field. As an avid athlete and member of the Elite Athletics Track Club, T'arah has been given the opportunity to travel the world to compete in the areas of long jump, high jump, triple jump and sprints.

Upon completing her Secondary Education, T'arah hopes to pursue a career in Secondary English Education.
---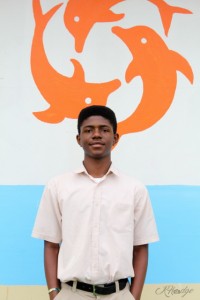 Aaron B. Adam
Aaron B. Adams was born in Anguilla. He was raised in a Christian (Baptist Denomination) home with his parents and two younger siblings in North Side village. Aaron's schooling began at Prophecy Preschool where he graduated Valedictorian. He next attended Orealia Kelly Primary School where he again graduated Valedictorian.
He is presently in 4th Form of the Albena Lake Hodge Comprehensive School and always appears on the Principal or Deputy Principal's List. Aaron has been named Best Overall Speaker 1st Form; best Overall Speaker 2nd Form and placed 2nd in the 2016 Optimist International Oratory Competition.
His hobbies and Interests include reading (Bible, Young Adult Novels, Comic Books, Poetry) Music (Piano, Guitar, Clarinet, Steel Pan) writing (Poetry, Short Stories); Videogaming, Watching movies, Surfing the web, Volleyball, Swimming, Information Technology and Travel.